Himachal Pradesh is known for its picturesque beauty of snow-clad mountain ranges and wonderful valley views. But, do you know there is more to do than just explore the beauty of the place.
Do you know Himachal Pradesh food tastes authentic and mouthwatering? If you happen to visit the wonderful Himachal Pradesh, it is important you know about Himachali food.
The local food recipes of the place are a delight for your food sense. Dham is an exceptional Thali which you can taste only in Himachal Pradesh. It has a perfect blend of taste and colors. Then, Madra and Siddu offer different kinds of tastes. Madra is a famous dish of Chamba and Kangra region. It is a festival delight, and people living in the region authentically prepare the dish. Also check out some other famous Himachal food:
1. Mitta
also known as sweetened rice is a favorite among tourists who visit the place. Apart from local Himachali food, you can taste many Tibetan dishes. Tibetan dishes have their flavors intact and give you a great taste. If you love spicy food, you can't miss out on kale Chane ka Khatta. And, if you are a non-veg lover, taste the authentic flavors of Kullu Trout Fish.
2. Tudkiya Bhath
This is the famous Pulav recipe, and it should be on your list of must-have recipes in Himachal Pradesh. Aktori is the famous dish of Spiti valley, but it tastes wonderful. Do savor the mouth-watering Himachali dishes the next time you plan a trip to Himachal. You will surely love the food!
3.  Bhey
Himachalists like to eat this kind of spiced lotus step. It mainly exists in the kitchens of almost all locals. Known as Bhey by the locals, the bottom of this dish is lotus root, thinly sliced ​​and made with ginger onion and garlic and gram flour, which creates a unique lip dish.
4. Chha Gosht
If you want to know if all of the above dishes are only vegetarian, then this dish will definitely make you happy. This delicious non-vegetarian dish is a traditional cuisine of Himachal Pradesh. It is made from lamb marinated in a special way and made with yogurt, chickpea flour and different spices and masala in a unique way. Thick curry paste eaten after immersing meat. It is one of the best non-vegetarian dishes in Himachal Pradesh. It is more common in the Chamba district.
5. Siddu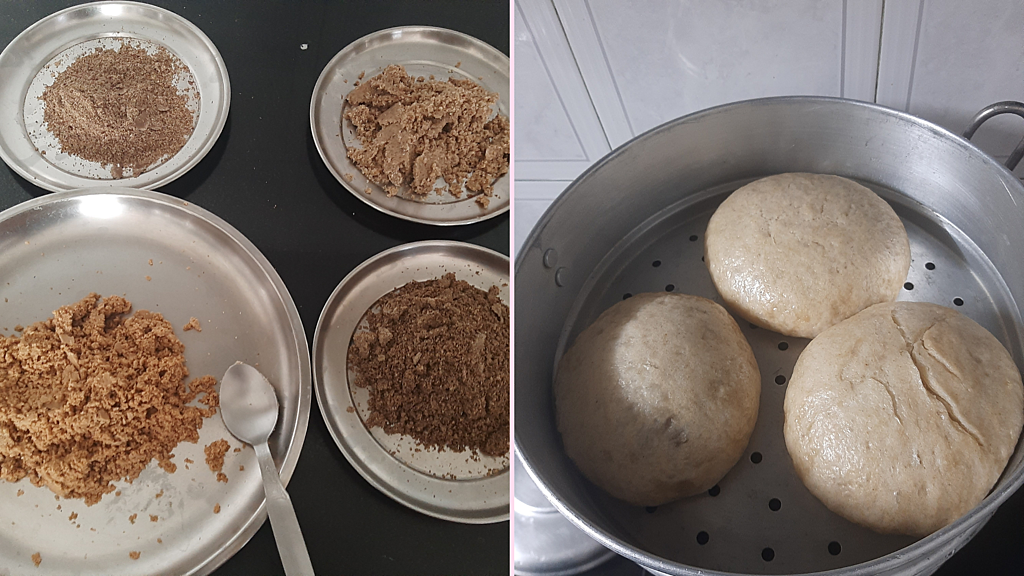 Garnishes in this state are made from wheat flour and are eaten with non-vegetarian dishes such as lamb or vegetables. This is carefully prepared work that requires a lot of time and energy. However, the taste is very delicious and it is worth the effort to prepare it. The flour is left to rest for 4-5 hours, then it is filled with fat and half cooked over direct heat. Half-cooked preparation is believed to help maintain nutrition and is therefore considered very nutritious. Sidu is especially found in many local restaurants in Kullu for tourists to taste the authentic Himachal cuisine.
6. Babru

Kachoris is distributed in various areas of northern India. But in this state, they brought new changes to this popular snack. Black chickpea paste is filled with the dough to obtain a special flatbread called Babru. A delicious crunch with tamarind chutney, usually accompanied by Chana Madra dishes, is a very healthy snack. This is a favorite of tourists found in Shimla, the capital of Himachal Pradesh.
7. Aktori
This is another dish specially prepared during festivals and celebrations. Aktori is basically a pancake made from buckwheat leaves, cooked with wheat flour. This holiday special is loved by locals in Himachal Pradesh and is produced throughout the state, even though it started in the beautiful town of Spiti Valley. You can taste authentic Aktori at Lahaul Spiti.
8. Kullu Trout
As the name suggests, this special non-vegetarian Kullu trout dish is made from trout, especially in the Kullu area. This is his name. First, the fish is marinated and cooked with very few spices so that the taste and nutrition of the trout remains original. It is eaten with boiled potatoes or vegetables and is touted as one of the healthiest and most delicious foods in Himachal Pradesh.
9. Tibetan Turkba
Tibetan cuisine is popular in Himachal Pradesh. The main Tibetan dishes include Turkuba, which also combines local and Tibetan dishes. Also, in addition to these foods, it is more about Tibetan culture. In addition to this Tibetan main dish, there are also luchipoti, tingmo, custard, and hand pie, not to mention the meatballs. Famous places for these foods are Mcleod Ganj and Dharamshala.
10. Mittha
This type of sweet food is especially suitable for festivals, special occasions and ceremonies, such as weddings and parties. This traditional and authentic Himachal Pradesh is made with rice soaked in sweets and filled with raisins and dried fruits. It is prepared throughout Himachal Pradesh.
11. Kaale Channe ka Khatta
This is an authentic Pahari dish with a strong bitter taste, served with rice. It is also eaten with Madeira dishes. This traditional Himachal Pradesh is mainly found in the Kangra region of Himachal Pradesh.